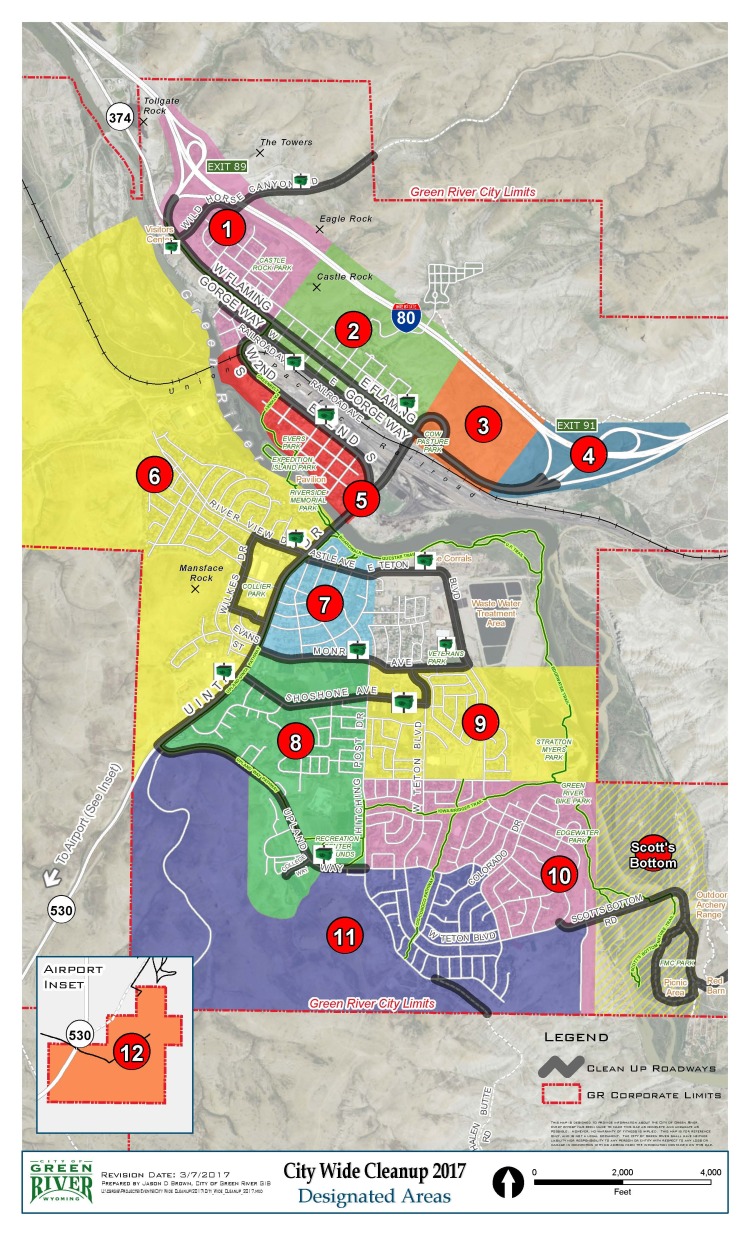 Join us for Clean Up Week 2021! Above is the Clean Up Roadways map of areas that will be assigned to groups on the day of garbage bag pick.
This year, everyone will meet at the Green River Chamber of Commerce at 1155 W. Flaming Gorge Way in Green River to pick up their garbage bags and a free to-go breakfast.
The Green River Tree Board will also be handing out trees in the Green River Chamber parking lot.
We will also be handing out scavenger hunt cards for kids to find things around town! Take pictures of each find and tag @GreenRiverChamber and #CleanUpDay2021Scavenger on Facebook or @VisitGRWY and #CleanUpDay2021Scavenger on Instagram! Once the scavenger hunt card is finished bring it back up to the Green River Chamber to pick up your prize!
To sign up for Clean Up Week please email Megan at pr@grchamber.com. For an even faster process have the Clean Up Day Waiver Release Statement already filled out!