The Green River Chamber is excited to announce our brand new shop Green River campaign. The idea was formed through the Chamber's Business Development and Retention committee to encourage Green River Pride and entice people to shop locally.
The Chamber has made I "Heart" GR shirts and stickers.
The I "Heart" GR T-shirts will be sold at the Green River Chamber and we encourage all residents to wear them on Fridays. If you want to order shirts for your business to wear every Friday, Call PMS Screen Printing to place your order! (307) 875-9255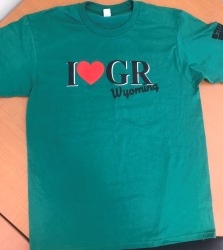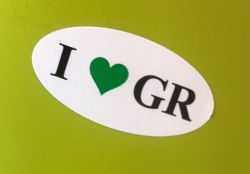 The stickers will be handed out at local businesses and special events.
If you are interested in the shirts, stickers or want to learn more about the passport program, call us at 307-875-5711.