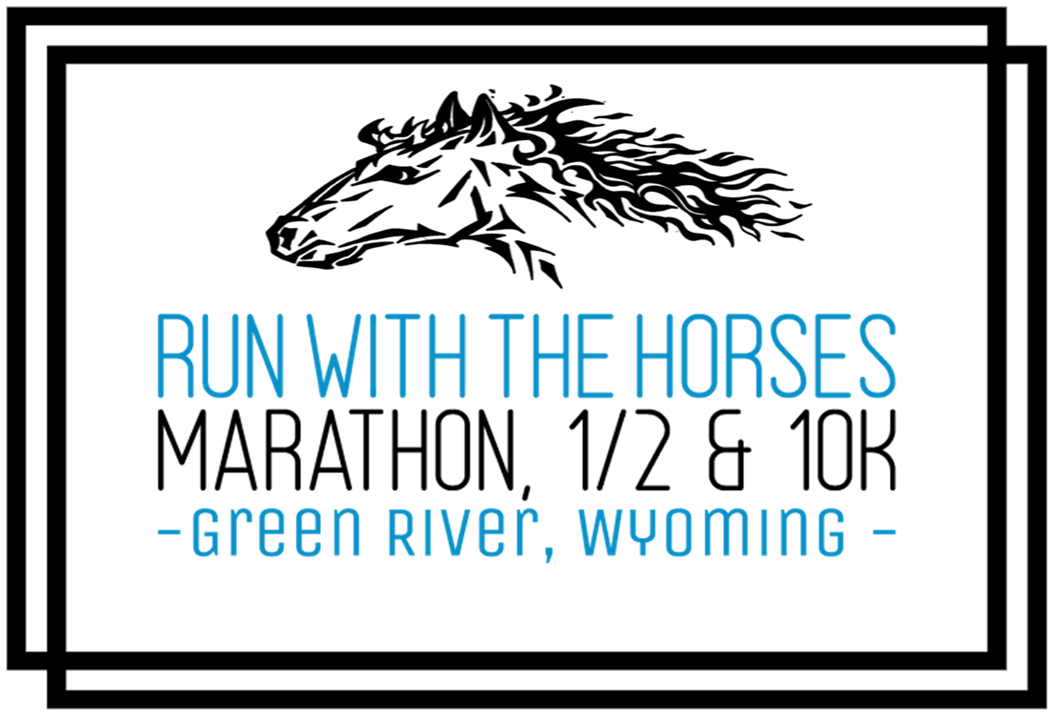 17th Annual Run With The Horses Marathon
Thank you to all the runners and  volunteers that helped  make this years Run with the Horses Marathon, 1/2, and 10k Possible.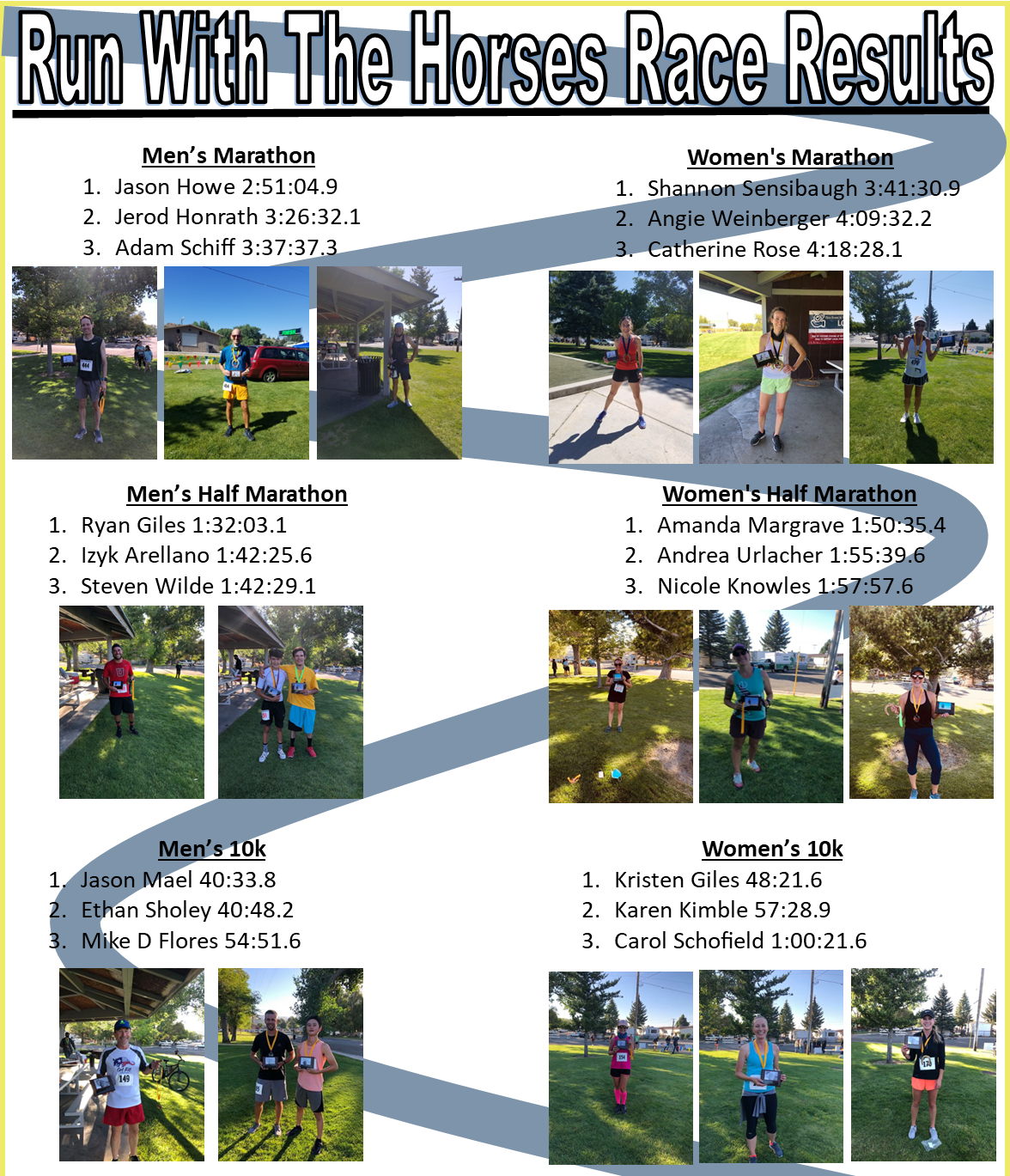 Are you simply tough enough?
Held annually in Green River this race goes both on and off pavement. Gaining extreme elevation after just the first 2 miles.  This marathon has a reputation of being challenging.  Not only because of elevation but your running in what's considered high desert. Temperatures could be low or high.  This is an out and back course that rewards you with spectacular views at the top of Wild Horse Canyon of wild horses, possibly other wildlife along with views of the Palisades.  What goes up must come down.
Race starts at 7:00am Saturday, August 21st, 2021
A professional timing service will be utilized this year, so your race results will be available immediately upon finishing your race.
Saturday, August 21, 2021